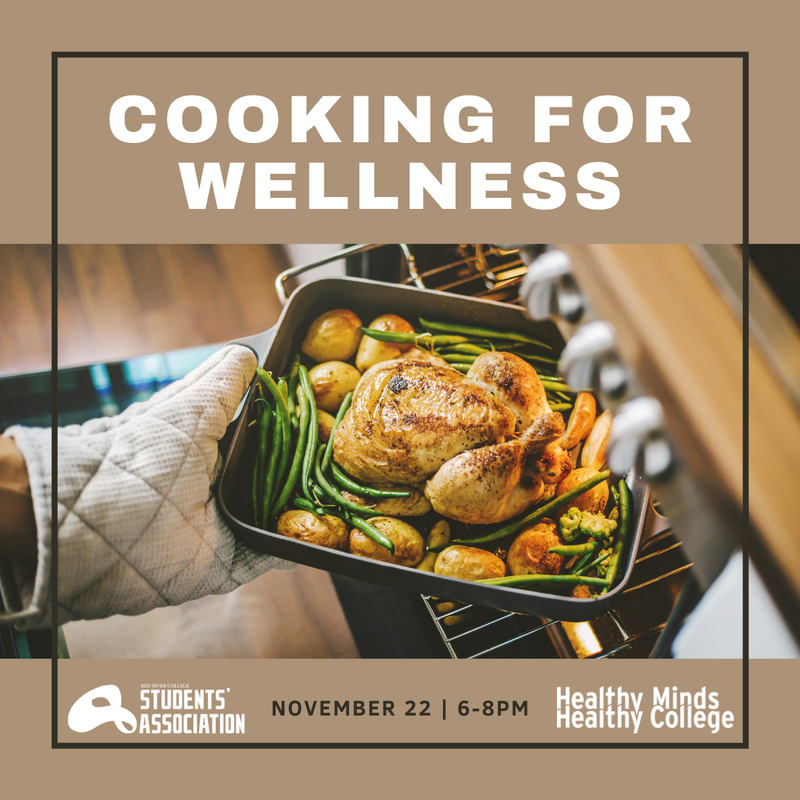 Show yourself some love by cooking a delicious and balanced meal!
Learn how to make lasagna rolls while cooking alongside your instructor, Abby Legaspi! This workshop is part of our Thrive event series, hosted by the RRCSA and Healthy Minds Healthy College.
The Instructor
Abby Legaspi is a Nutrition graduate from the University of Manitoba with 10 years' experience running cooking programs for different non-profit and grass roots organizations. She now works at Norwest Coop Community Food Centre and is passionate about almost everything related to food, from gardening to cooking. Abby sees food as a means to connect people while recognizing that food insecurity can be experienced by so many. As an advocate for good food, it is Abby's hope that one day, everyone will be food secure.
Bring Your Own Supplies
12 lasagna noodles, cooked

One jar marinara sauce

Two cups ricotta cheese

One cup mozarella cheese, shredded

1/2 cup parmesan cheese

1/4 cup parsley leaves, shredded

Two eggs
Want to join, but don't have the supplies?
Don't worry! If you sign up below, and check 'yes' to needing supplies, we will automatically sign you up for a supply kit. Supply kits can only be picked up at the Notre Dame Campus, due to ingredient refrigeration.
Pick-ups will take place the afternoon of Monday, November 22 only.