Treat yourself to two hours of creative fun making your own vision board to set you up for the academic year with a clear vision of your commitments to yourself.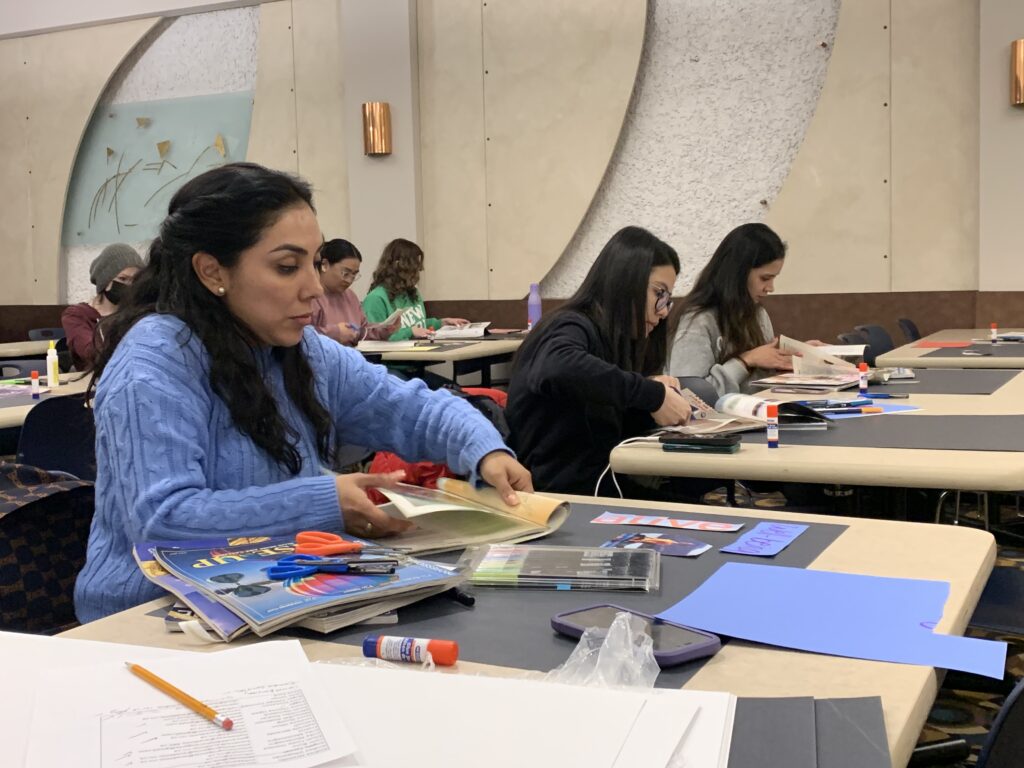 Also known as dream boards, a vision board is a visualization tool which refers to a board of any sort used to build a collage of words and pictures that represent your goals and dreams. These inspirational collages serve as your image of the future – a tangible example, idea or representation of where you are going. By putting a vision board somewhere you can see it every day, you will prompt yourself to visualize your life on a regular basis.
Your vision board becomes a powerful reminder throughout the year. Conversation and community will arise naturally as we each engage in our own creative work.
---
Email Kristi to register – In-Person Session at the Notre Dame Campus: Thursday, Sept 28, 2023 from 4pm to 6pm in The Cave, DM30.
All materials supplied: Scissors, glue, poster board and variety of magazines. Bring any personalized pictures or graphics with you to include if wanted.