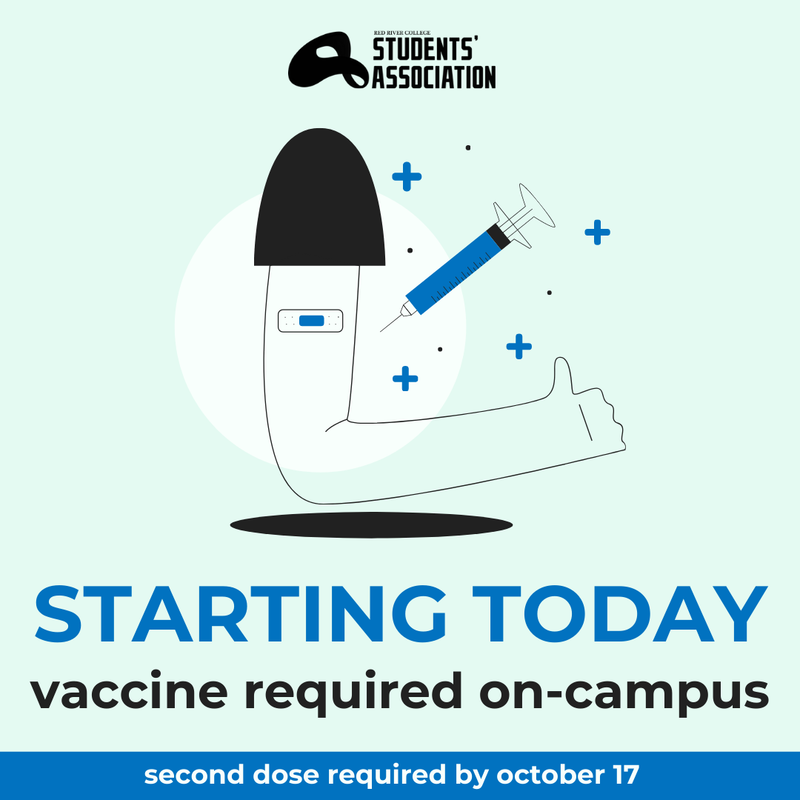 𝗦𝗧𝗔𝗥𝗧𝗜𝗡𝗚 𝗧𝗢𝗗𝗔𝗬…
Red River College will make vaccinations a condition for students, employees, and visitors to come on-campus for the fall term. The vaccine requirement on-campus will be a staged approach, with first doses required by September 20, 2021 and the second by October 17, 2021. All other existing health and safety protocols currently in place at the campus will remain.
This policy will include students living in RRC's residence and employees working at all campuses in Winnipeg and at Regional Campuses.
To be clear, RRC is not mandating anyone to get a vaccine. All of us at the college will continue to respect medical and religious/creed-based exemptions upon presentation of appropriate documentation.
COVID-19 vaccines are free and widely available to everyone over the age of 12 in Manitoba, and they are the most effective tool we have to protect one another and end this pandemic. This vaccine requirement is an additional measure we are taking as a college to protect the health and safety of our community.
🔗 For more information, including requests and consideration for vaccine-exemption,

click this link 🔗