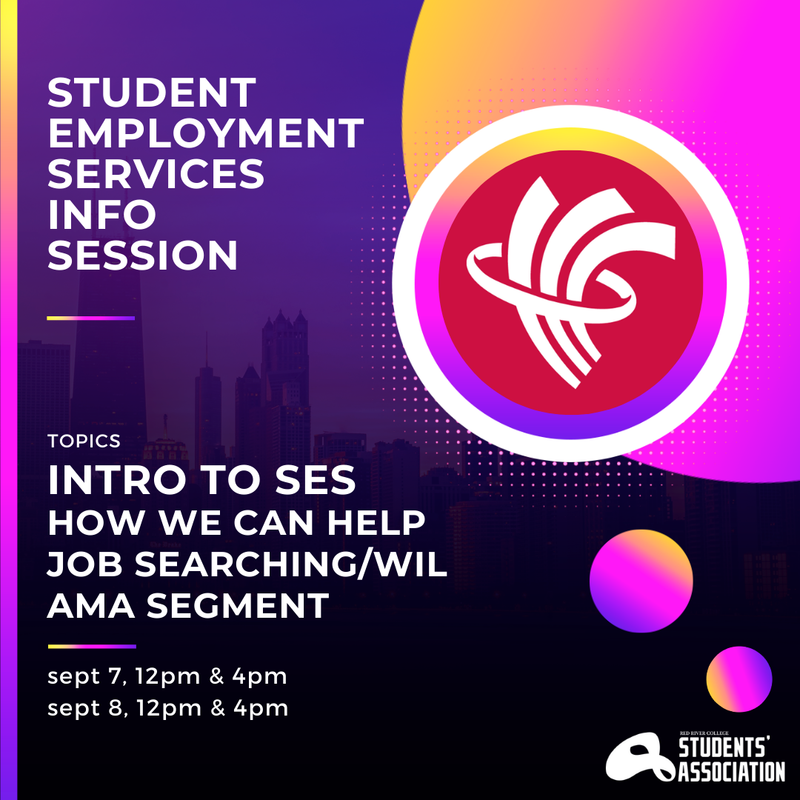 Here at Red River College, we want to see you thrive in your career!
Whether you are taking courses online, on campus, or both, Student Employment Services (SES) is here for you! If you are looking for part-time or full-time employment, internships, or if you are preparing for the Work-Integrated Learning component of your program, Employment Advisors are ready to provide support.
Register for these information sessions to learn more!  Employment Advisors will be there to explain SES services and answer your employment-related questions.
SES – How We Can Help
Tue, Sept. 7, 2021
12:00 pm – 12:45 pm or 4:00 pm – 4:45 pm
SES – When to Start Job Searching
Wed, Sept. 8, 2021
12:00 pm – 12:45 pm or 4:00 pm – 4:45 pm
If you are unfamiliar with SES, they help students prepare for jobs, interviews, resumes, cover letters and much more!