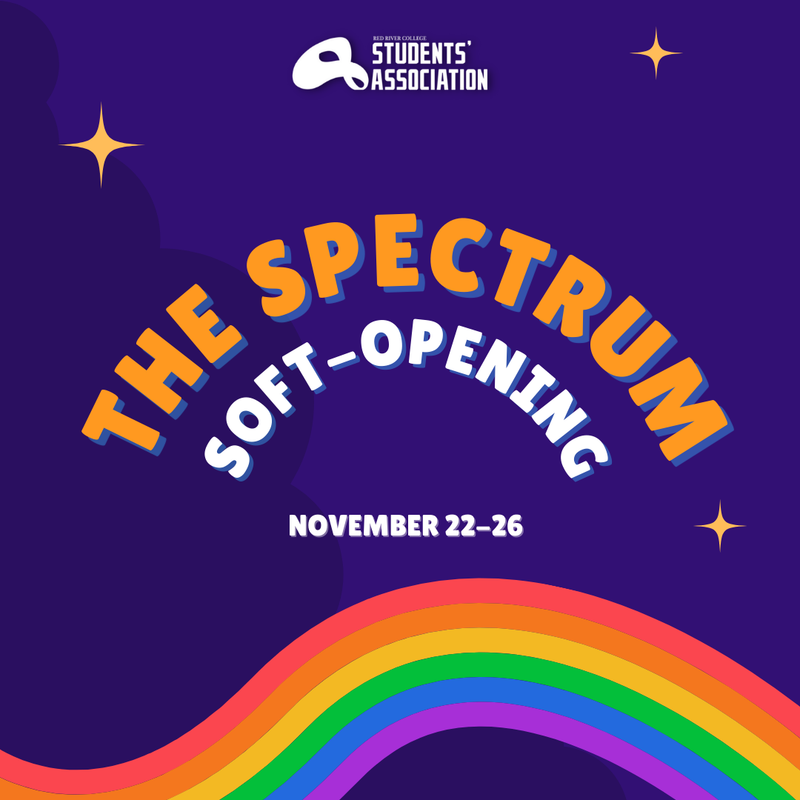 The Spectrum is a safe(r) space for 2SLGBTQIA* individuals at the

Red River College Polytechnic

Notre Dame Campus, owned and operated by the Red River College Students' Association.
It's a cozy room at the corner of E and F hallway on the mall level, room FM-66. We provide TV, a microwave to heat up your lunch, and kettle to make tea in your reusable mug. When COVID guidelines allow, we will have board games, playing cards, colouring, books, and even hold events! The Spectrum also acts as a resource centre, providing pamphlets and information on topics that affect the community.
To celebrate Pride and its allies, we will be holding a soft-opening event throughout the week of November 22-26 by offering free tote bags in room CM-20. These tote bags will be filled with both Students' Association and Pride swag, treats, handouts, and more.
Stay tuned for bigger and exciting events in the new year to happen at THE SPECTRUM!
For more information about this event or The Spectrum, please e-mail sanderson3@rrc.ca