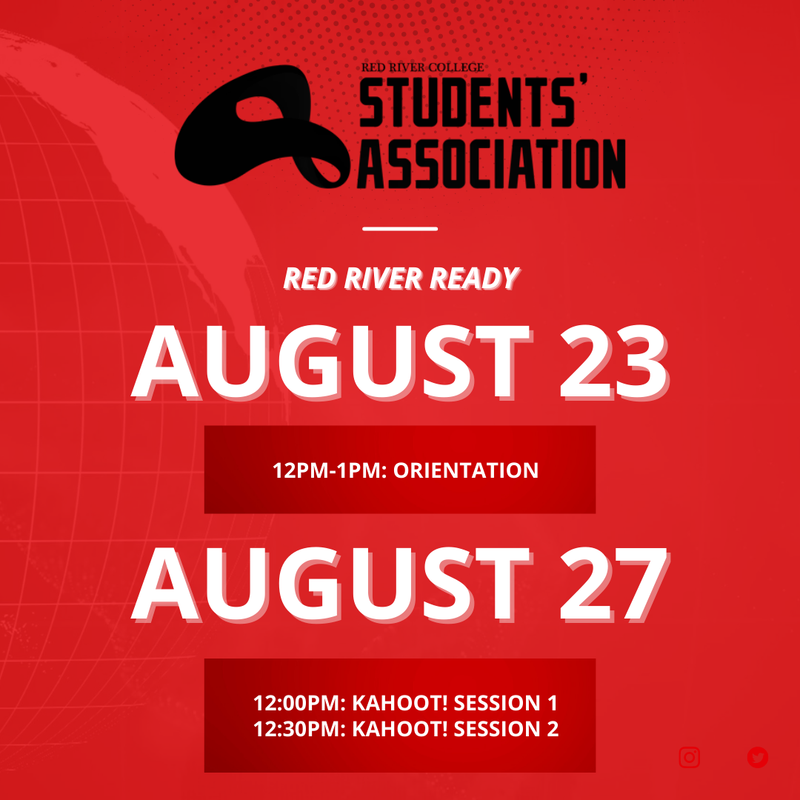 Are you Red River Ready?
As part of Red River Ready, the RRC Students' Association will be offering a free, virtual orientation session about who we are, what we do, and what to expect from us on your journey as a student at Red River College.
Not only that – we'll be holding not one, but two special games of Kahoot! Are you familiar with pop culture and general knowledge? Then this session might be for you! There will be Amazon gift card prizes available to the top three winners of each game!
When?
August 23 | 12PM-1PM
RRC Student's Association Orientation
August 27 | 12PM-12:15PM & 12:30PM-12:45PM
Kahoot!