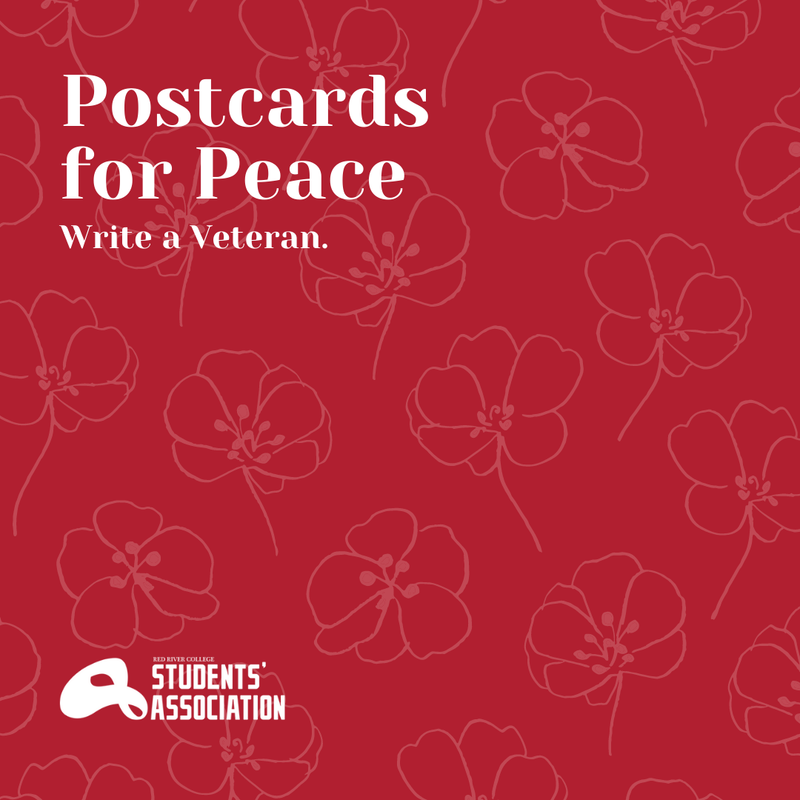 There are approximately 1,300 surviving Canadian Veterans of the Second World War and the Korean War living in Manitoba. Their average age is 93 years old.

There are some 18,900 serving Canadian Armed Forces personnel, in the regular force and the reserve, living in Manitoba. Their average age is 56-61 years old.
Postcards for Peace
In lieu of Remembrance Day, the RRC Students' Association is holding a special event to give those at RRC Polytech the opportunity to write cards to

local

Veterans..
This event is in participation with Postcards for Peace, an initiative for youth, young adults, and adults to send postcards and express messages of thanks to those who served Canada in times of war, military conflict and peace or to still-serving Canadian Armed Forces members. This activity allows us to actively remember the sacrifices and achievements of Canadian Veterans.
Fill out the submission form below, and a representative from the Students' Association will mail out a postcard for you.
We ask that you keep custom messages short and respectful.
By keeping the letter simple and with a positive message, any service member will be delighted to receive a heartwarming letter from you.  
Please select a valid form
If the above form does not work, please follow this link.
See featured examples below: