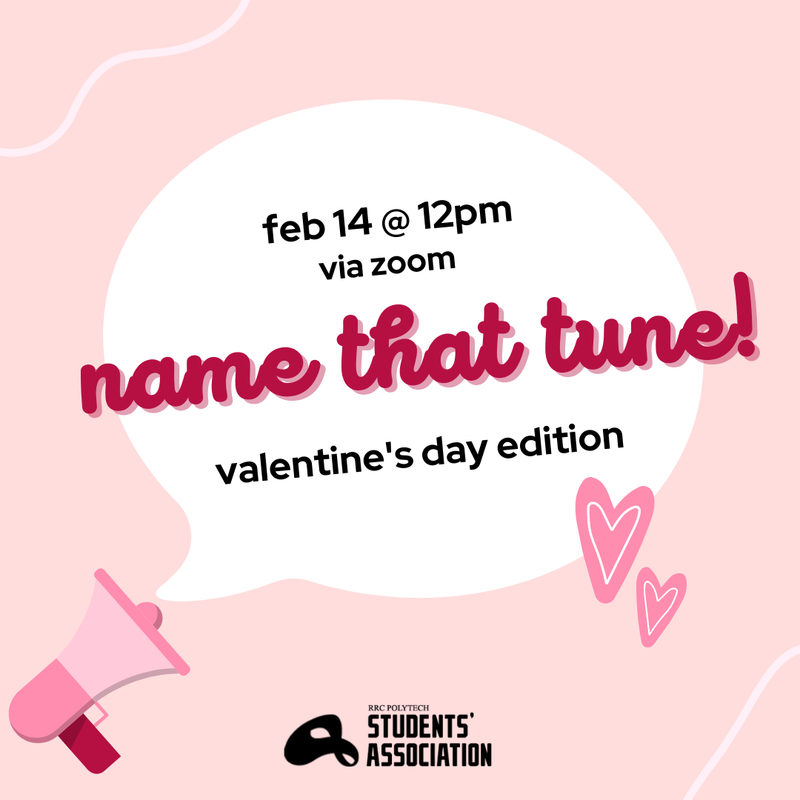 Would you be able to identify a song within the first ten seconds? Or are you a total pro and do it in five?
Name That Tune!
Introducing… Name That Tune! A brand new mini-game event run by the RRCSA, using Kahoot.
Playing is easy—all you have to do is listen to the song we play, and you have to choose the correct answer. The sooner you answer, the more points you get!
Valentine's Day Edition
To celebrate Valentine's Day, this special edition of Name That Tune will focus on love songs.
Prize
Unlike our previous Kahoot games, this time there will only be one winner! The person with the most points at the end of the game will win a prize valued at $25.00!