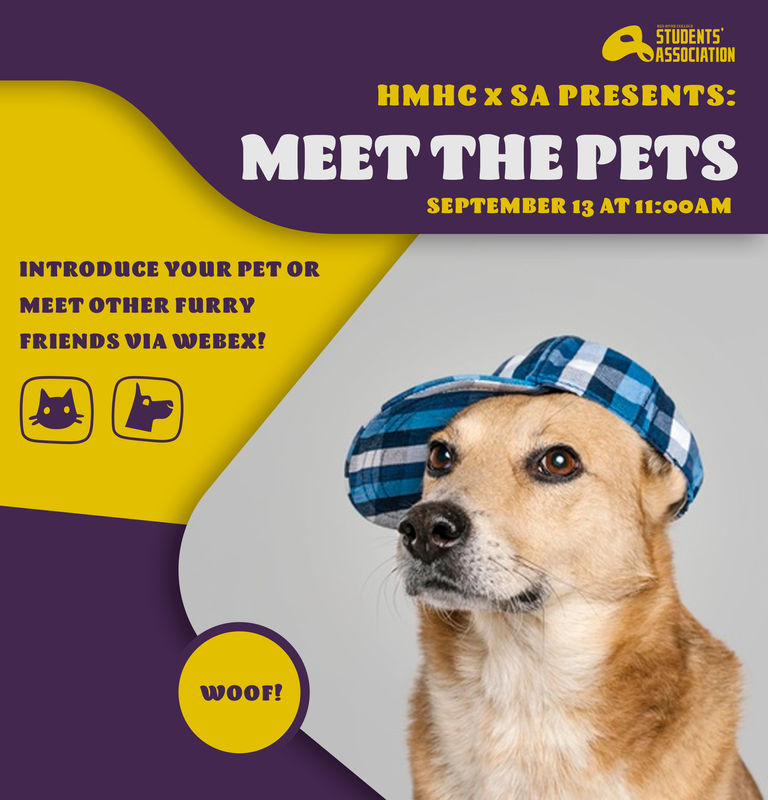 We could all use a furry friend meet-up in our lives! 
Join the RRC Students' Association and Healthy Minds Healthy College for our very first Meet the Pets event.
On September 13 at 11:00 AM, bring your pet to our WebEx get together and introduce them to other pet owners and make some new friends!
Don't have a pet of your own? We would still love to have you there for some well-needed stress relief!