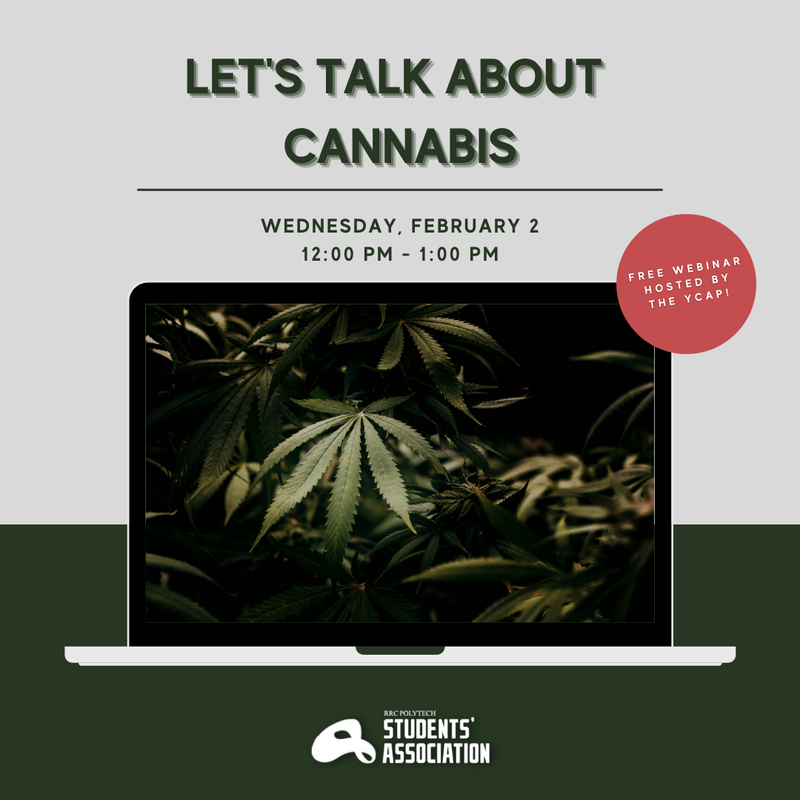 Join the RRC Polytech Students' Association (RRCSA) and The Youth Cannabis Awareness Program (YCAP) for a webinar all about cannabis!
Let's Talk About Cannabis
There is a wider variety of cannabis products available than ever before. Different methods of use are growing in popularity among youth in Canada. Each method of cannabis use can result in different levels of psychoactive compounds being not only available, but processed and absorbed in the body. Why does this happen, and why does cannabis produce so many different effects for different people? Understanding the unique risks and harms of each specific method of cannabis use, as well as harm reduction strategies, are crucial for empowering youth in making healthier choices related to cannabis use.
Cannabis 101 Webinar
This informative webinar will take place Wednesday, February 2 at 12:00 PM to 1:00 PM. 
See you there!