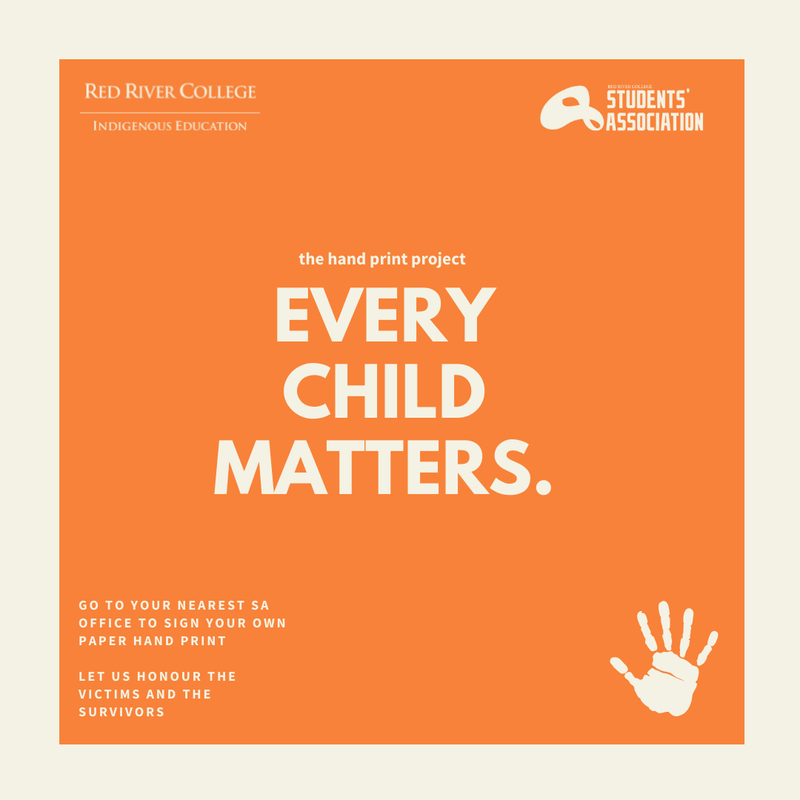 What is

Orange

Shirt Day?
Orange Shirt Day (September 30th) is a day when we honour the Indigenous children who were forcibly removed from their homes and taken to residential schools in Canada, and learn more about the history of those schools.
What are residential schools?
Residential schools were church-run schools where approximately 150,000 Metis, Inuit, and First Nations children were sent between the 1860s and the 1990s. The schools harmed these children by removing them from their families, forcing them to speak English or French instead of their ancestral languages, disconnecting them from their culture and traditions.
Why is September 30th a special date?
September 30 falls during the time of year when Indigenous children were taken away to residential schools.
Why is it an orange shirt?
The "orange shirt" in Orange Shirt Day refers to the new shirt that Phyllis Webstad (residential school survivor, creator of Orange Shirt Day) was given to her by her grandmother for her first day of school at St. Joseph's Missions residential school in British Columbia. When Phyllis got to school, they took away her clothes, including her new shirt.
What can you do?
There are many ways to get involved, such as: wearing an orange shirt on September 30th, read books by Indigenous authors about residential schools, and more!
(source)
THE HAND PRINT PROJECT
September 30, 2021 is the first National Day of Truth and Reconciliation, a day known as Orange Shirt Day where we honour the Indigenous children who were forcibly removed from their homes and taken to Residential Schools in Canada and remember those who never made it home.
To bring awareness to these horrific events and support a journey of healing, the RRCSA and Indigenous Education are partnering up to invite RRC staff and students to share their thoughts, hopes and messages of support by offering orange paper hands to be signed from September 20-October 1. These cut-outs will be available at both NDC and EDC Students' Association offices. All hands will hang on the walls on campus, honouring the victims and survivors of Residential Schools. This is the Every Child Matters Hand Print Project.
Can't make it, but still want to show support?
Our form is currently closed for submissions, but if you still wish to have a hand signed, please e-mail jignacio@rrc.ca with:
your name

the campus you are at or program you are taking/teach

optional: a message or quote of support