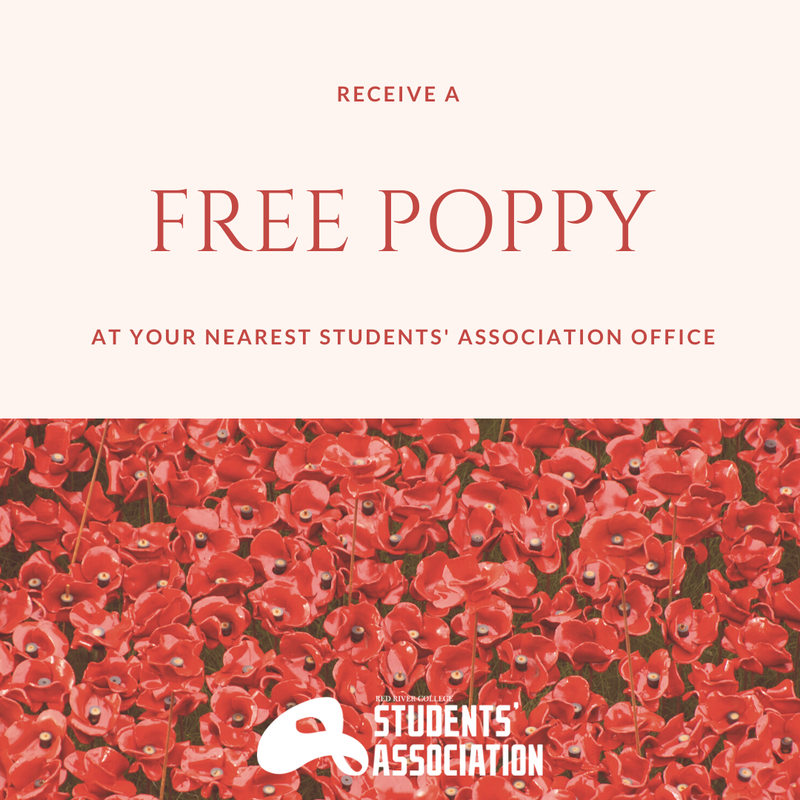 Why Do We Wear Poppies During Remembrance Day?
In the days leading up to Remembrance Day on November 11, you will see people on the TV and in the streets wearing a poppy. The reason poppies are used to remember those who have given their lives in battle is because they are the flowers which grew on the battlefields after World War One ended – this is described in the famous World War One poem In Flanders Fields.
Ever since then, they have come to be a symbol of remembering not just those who gave their lives in World War One, but all those who have died on behalf of their country.
Receive a Free Poppy* From the RRC Students' Association
We have purchased a large quantity of poppies from local Legions here in Winnipeg to give out to RRC students from November 1 – November 10 (excluding weekends). Stop by our office to receive a free poppy of your own!
Want a Poppy, But Can't Make It In Person?
Fill out the secure form below with your name and home address, and we will gladly mail you a poppy.
COMING SOON
*While supplies last