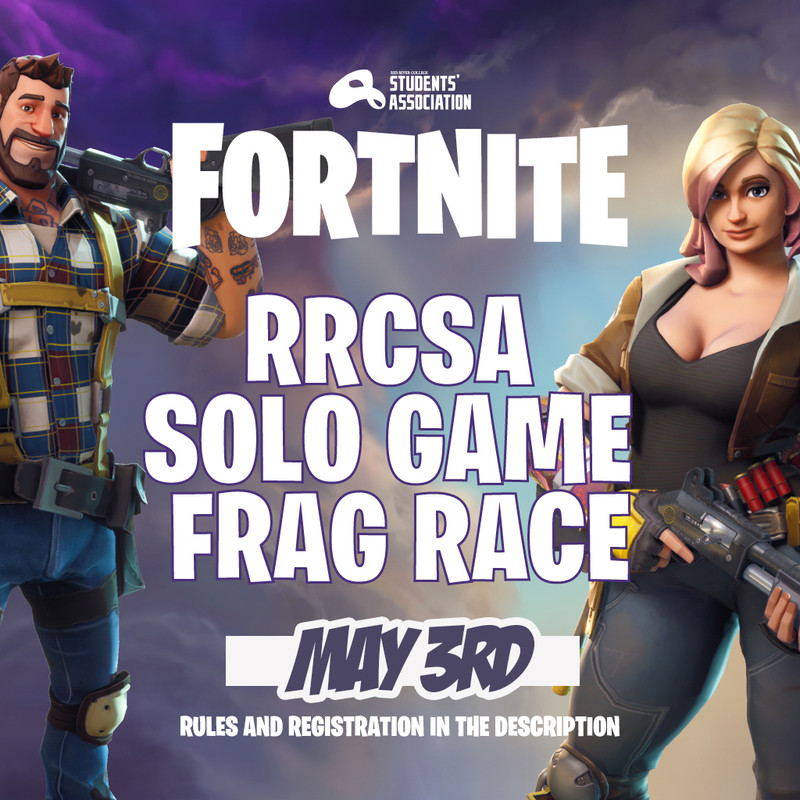 Think you can get the highest number of kills in a single game? You have until 9:00 PM to submit five of your best Fortnite games to win first, second or third place! All five games will go towards one final total.
Please read the rules carefully.
RULES
Must be a current RRC student
Unregistered entries will not be accepted (register here)
Tournament is open from 9 AM – 9 PM CDT
Late entries (after 9 PM) will not be accepted
Games must be played in solo mode
Unlimited games can be played, but it's up to the player to submit their best five
The total kills in each screenshot will go towards your

final

total
Screenshots must be uploaded to this page, below
UPLOAD FILES BELOW
Please use this link to upload your screenshots.
PRIZES
1st Place: $100 Gamer's Choice gift card
2nd Place: $50 Gamer's Choice gift card
3rd Place: $25 Gamer's Choice gift card
GOOD LUCK AND HAVE FUN!!