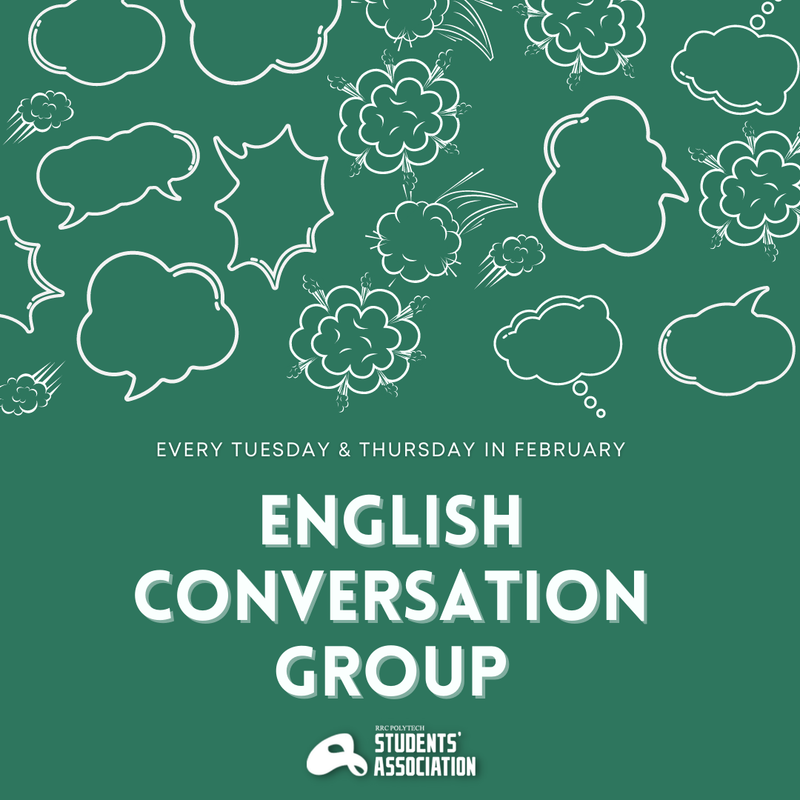 Practice your English skills and meet new friends in our English Conversation Group!
Small Class, Tons of Fun!
Our first ECG event will take place February 1 from 2:00 PM to 3:00 PM, and is limited to ten participants only. This class is intended for EAL learners who can speak English in short sentences. Names exceeding the limit will be added to a waitlist for future events. 
The Class
ECG will be hosted by Laura, a volunteer with the Winnipeg Public Library, via Zoom. Classes are small, and you will learn while having fun!
Schedule
ECG will take place twice a week (every Tuesday and Thursday) for three weeks. See below the dates and times:
Tuesday, February 1 – 2:00 PM – 3:00 PM
Thursday, February 3 – 2:00 PM – 3:00 PM
Tuesday, February 8 – 2:00 PM – 3:00 PM
Thursday, February 10 – 2:00 PM – 3:00 PM
Tuesday, February 15 – 2:00 PM – 3:00 PM
Thursday, February 17 – 2:00 PM – 3:00 PM