Celebration of Indigenous Cultures, Arts, Languages,
and Entrepreneurship
RBC Reaction by Collision
Monday, June 20 | 2:00 – 7 pm
Manitou a bi Bii daziigae, 319 Elgin Ave.
Collision
Bi zi kwa daa dim (Anishinaabemowin)
Thakakshkowan (Oji-Cree)
Tawahikawtayw (Michif)
Bohtake (Dakota)
ᑐᓗᕐᑐ ᑦ Tulurqturq (Inuktut)
RRC Polytech's School of Indigenous Education and RBC invite you to a Collision Event, a celebration and the coming together of Indigenous cultures, arts, languages, history and entrepreneurship, the perfect precursor to your National Indigenous People's Day and Summer Solstice festivities!
Flow throughout Manitou a bi Bii daziigae – Where Creator Sits, Brings Light in Anishinaabemowin – our newest building at the downtown campus, featuring Indigenous elements, art and inspiration, designed as a hub for technology, collaboration and community.
Settle into the Roundhouse Auditorium for the opening Pipe Ceremony (1:30 pm) with RRC Polytech Elders-in-Residence, followed by intimate Teachings and Storytelling.
Enjoy the hustle and bustle of elegant, top-rated and high energy performances, a panel discussion, and special guest speakers in the main Agora.
Explore pockets of Indigenous makers and entrepreneurs, meeting and networking with community and groups throughout the near net zero efficiency space. All are welcome to this community celebration that highlights Indigenous knowledge, talent and innovation.
Please join us for a special announcement at 3:30 – 4:00 pm to celebrate and honour the partnership between RBC and RRC Polytech. Their investment in students today will put RRC Polytech in front of what's ahead.
Special guests include Indigenous astronomer, consultant, author, educator, knowledge keeper Wilfred Buck, William Dumas, Jason Bone, mezzo-soprano Rhonda Head, hoop dancer Shanley Spence, the Ivan Flett Memorial Dancers, and more.
Agenda to come.
Thank you to our Sponsor
The School for Indigenous Education Reaction by Collision event is generously supported by RBC Future Launch.

About Special Guests
WILFRED BUCK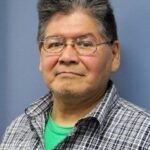 Ininiw (Cree), Indigenous astronomer and consultant, author, educator, addictions consultant, cultural consultant, education consultant, Sun Dance Chief, Knowledge Keeper, lecturer, father, husband, portable planetarium owner and operator.
Wilfred originates from Opaskwayak Cree Nation (OCN) and is a graduate of the University of Manitoba with two degrees in Education. He has 25 years experience as an educator as well as being a Science Facilitator at MFNERC for 15 years, retiring from that position on Dec. 31st, 2020.
Buck has also published three books: Tipiskawi Kisik: Night sky stories (ininiw acakosuk), I Have Lived Four Lives (semi-autobiography), and Kitcikisik: The Great Sky (ininiw acakosuk).
RHONDA HEAD, MEZZO-SOPRANO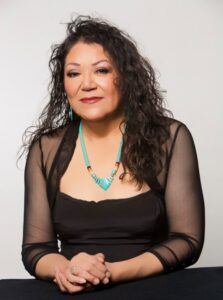 Rhonda Head is from the Opaskwayak Cree Nation in northern Manitoba, Canada. Rhonda has received 14 nominations in total and won six International music awards since she began her music career in 2010. She writes her lyrics in her Indigenous Cree language and composes her melodies based off the landscape in her home reserve of Opaskwayak Cree Nation.
Rhonda is pleased to share her music with you.  Rhonda says, "no matter what language you sing in, you can hear the beauty of the music through the melody."
IVAN FLETT MEMORIAL DANCERS
Ivan Flett Memorial Dancers are three siblings from Winnipeg, Manitoba, who share a passion for dance, not just any dance, it's all about the Red River Jig!
Michael, Jacob and Cieanna Harris began dancing at the young age of five-years-old. Michael being the oldest started performing his own solo shows, Jacob followed his brother footprints and they became a duo show, Cieanna enjoyed watching her brothers perform, she learned and they became a trio group and they have been inseparable since then.
They perform traditional dances of the Red River Jig mixed with modern dancing known as the hip hop jig. Through their gift of dance they have had great opportunities to travel the world and they hold numerous achievements and awards.
Their main focus is to attract youth through the rhythm and style of the hip hop jig. They hope to motivate and inspire people of all ages, and bring awareness that their culture is going strong and continues to be ambitious with this dance and music.
Formally known as the Slick and Lil J Show, back in 2012 they lost one of their biggest fans and proud supporter. Grandpa Ivan Flett passed away. It was with great sadness but an honour to rename themselves the Ivan Flett Memorial Dancers. Every dance they do is in honour of him.
Their show wouldn't be complete without the outfits and they give a huge thank you to their Grandma Dawn Harris-Flett who designs and custom makes all their attire. Thanks to Designs by Dawn!
IFMD would also like to thank all of their fans and family for their continued love and support.
SHANLEY SPENCE
Shanley Spence is a Nihithaw and Anishinaabe woman who was born and raised in Winnipeg, Manitoba. A member of Mathias Colomb Cree Nation on her mother's side, and Lake St. Martin First Nation on her father's, she holds a Bachelor of Arts degree in International Development Studies from the University of Winnipeg.
She began her hoop dancing career at the age of 13 and has been graced with the opportunity to perform at a variety of nationwide and international events, daycare and educational institutions of all ages, conferences and interactive workshops with the Walking Wolf Singers and Dancers, Folklorama, and independently.
She has mentored in multiple community organizations and hoop dance instructed with the Sacred Seven Healthy Relationships Program, The City of Winnipeg and the Manitoba Youth Centre.
She has also served as a cultural ambassador, hosting the DOTC First Nations Pavilion in Winnipeg, and presenting motivational speaking to a wide variety of audiences.
She is also a prominent youth member of Empowering Indigenous Youth in Governance in Leadership and has been a working youth member at the World Indigenous Business Forum for the past four years.
Shanley's beliefs and passions include the importance of education, music, community development, international travel and staying active within her community with a focus on youth empowerment, missing and murdered Indigenous women, girls, and two spirit (MMIWG2S), mental health, Indigenous activism, and basic human rights.
Her participation within her community has earned her the Top 40 Under 40 Manitoba Award for 2017, a Manitoba Aboriginal Youth Achievement Award for Artistic Performance, the community champion award for volunteerism, the Anita Neville Member of Parliament Award, second runner up for Miss Indian World 2017 and other recognition from her community.
Shanley aspires to continue her growth by remaining active in her community, engaging in dialogue to share, educate and learn and to empower herself and others to become agents of change.
JASON BONE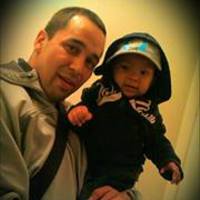 Jason Bone is from Keeseekoowenin First Nation in Treaty Two territory. Jason has been married for 10 years and has two children. Academically, he is completing his PhD dissertation in the Native Studies Department. His Master of Arts degree was titled Baagak Aadisookewin: Legends of History and Memory, and his PhD focuses on what Anishinaabeg stories about Miish'akomoo – Sasquatch and the Star-world tell us about human history. He believes Native Studies has allowed him the window to explore his language in a way other departments and faculties simply cannot. Jason played professional hockey before enrolling into the Aboriginal Self-Governance joint program with RRC Polytech and the University of Winnipeg. He is a currently a member of the Languages and Cultures team at MFNERC, focusing on instructional resources.
WILLIAM DUMAS
William Dumas, a Rocky Cree Storyteller, was born in South Indian Lake, Manitoba. For 25 years, he has been an educator and administrator; his passion for Cree language and culture are well aligned with his current position as Cree Language and Culture Coordinator for the Nisichawayasihk (Nelson House) Education Authority. As the author of The Six Seasons of the Asiniskaw Īthiniwak series, William knows first-hand the power storytelling has to teach Indigenous youth about where they come from and where they are going.
SHAWN MOUSSEAU
Shawn Mousseau was born and raised in Lake Manitoba First Nation. He received his first fiddle when he was just three years old, and began playing with his great-grandfather, fiddler Willie Mousseau (1903–1985),  and grandfather, guitarist Lawrence Mousseau (1931–2004). Feeling that no one could ever replace his great-grandfather, Mousseau quit playing after his great-grandfather passed away. However, he was inspired to pick up his fiddle again after hearing Cliff Maytwayashing (1939–2009), also from Lake Manitoba First Nation, play at a social. Mousseau went on to (re)teach himself to play the fiddle, always trying to play tunes in the traditional way, or, in his own words, to "play them straight" in the way that he remembers hearing them. Mousseau is not a regular at old-time fiddle contests therefore, not particularly well-known in southern Manitoba's contest scene. His great-grandfather did not what him to play at competitions, telling him that his ability to play the fiddle was a gift from the Creator and that he should not use his gift to compete against other fiddlers. This has not, however, stopped Mousseau from becoming a sought after fiddler, playing for the Asham Stompers at the Vancouver Olympics, the XV Festival Zacatecas del Folclor Internacional in Zacatecas, Mexico, Celtic Colours Festival in Halifax, and the Shetland Folk Festival in Scotland and most recent the Manito Ahbee festival in Winnipeg Manitoba. Shortly after Sagkeeng's Finest won Canada's Got Talent in 2012, Mousseau joined the trio as fiddler and assistant manager and has had the opportunity to travel across Canada and the NWT to perform. He also plays for local square dance competitions (usually in the context of Indigenous events such as Peguis Treaty Days), and for many anniversaries and wedding socials. Mousseau also displays his unusual talent as a one man band by having his keyboard on the floor, chording for himself with his toes while playing the fiddle!
Hope you all enjoy his unique and special style of ol'tyme fiddling!